A Togolese national, Dominic Samson has landed in the police for allegedly having group s3x with schoolgirls in Lagos.
We heard that Dominic committed the act in his house at 28 Olusesan street in Ejigbo.
The state police command spokesperson, Chike Oti, confirmed his arrest, saying that the father of one of the girls reported the case to the Divisional Police Officer in charge of Ejigbo Police Station, CSP Olabisi Okufowobi.
During interrogation, the girl reportedly opened up more and also named others within age 13-15 who were allegedly defiled and sodomized by the suspect.
Hmm, she said the suspect sometimes brings all of them together in one room for an orgy and thereafter give them money.
Reports from Mirabel Centre also confirmed that the victims were allegedly defiled by Mr Dominic.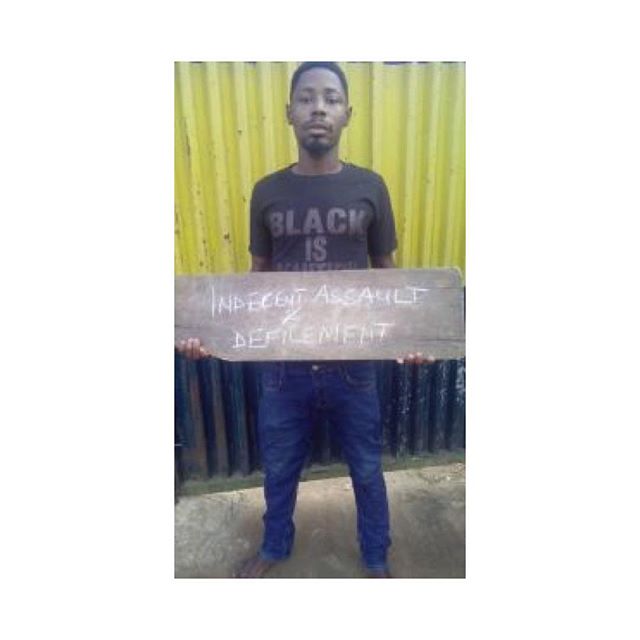 The suspect